No matter if we're designing cabinets for your kitchen, office, bathroom, bar or someone else, there's always a process to the work we do. We've seen the power and benefit of the work we do in our client's homes, truly defining their space as their own and working with their lifestyle.
"An Extraordinary Experience. From beginning to end our experience with Daso was stress free and worth every penny paid. They provided excellent guidance, professionalism and product for our first floor remodel/kitchen addition. Our cabinetry is beautifully crafted and built with precision. We are guaranteed return customers and could not be more pleased." – Caryn Knott
There are many benefits to choosing custom cabinetry for your home, but here's our top 5 that define the sophistication in both our services and delivered projects.
1. Custom Cabinets Are Built To Last
We build our cabinets with the intention of durability and longevity. We understand that home improvement projects are an investment, so we want to assure that the cabinets we install are made to last in the long run.
2. Cabinets Fit to Your Space
Our renovations and builds begin with measurements and an understanding of the space you live in. We are not a one-size-fits all company to work with.
We seek to truly grasp the size and purpose of your space – and create functional cabinetry for your home.
3. High Quality Materials
We collaborate with known, experienced industry professionals to assure that all materials and fixtures going into your space have been well received previously – giving you peace of mind no matter your appearance decision.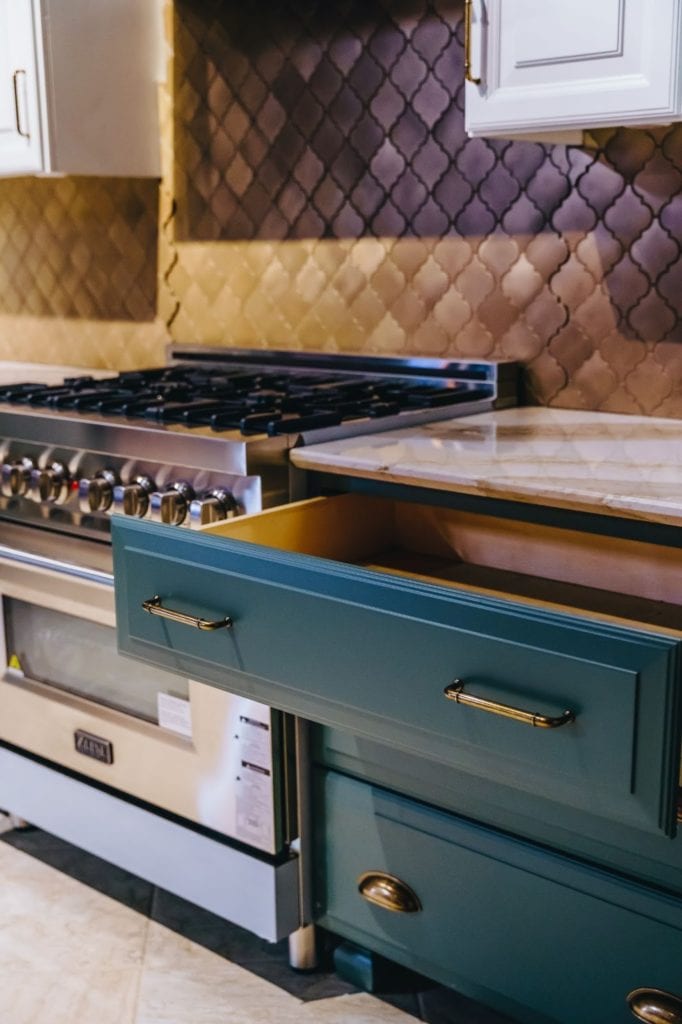 When you work with DASO, you can always expect quality in what we create. Having our own manufacturing facility allows us to know the materials and quality of what we're working with.
This part is our favorite. When you choose custom cabinets, you face fewer limitations through your home improvement or design project. We create our work based on your eye, but also your function of it. We often consider, how can we create something not only made for this home and this client's lifestyle?
4. Endless Customization Opportunities
We offer a wide range of cabinet colors, styles, materials fixtures to select from. Visiting our showroom can be an excellent way to find home inspiration and find out more about your custom options.
5. No Wasted Space
At Daso, we understand space is important, so we want to make sure none of it is wasted. Our heavily experienced professionals take the extra step to assure your cabinets maximize your space and not limit it.
After nearly 20 years, we have evolved into a company. We create handcrafted cabinetry that is unique as your home. As unique as you.
To learn more about us and our design process, we invite you to complete this online form to schedule a consultation or visit our custom cabinet showroom.