Do You Think Cabinets Need To Be Neutral, Soft, Or Just Plain White With Accents? We Don't.
Let's start with a fact and a misconception. First, the fact: We love color. Bold color. Now the misconception: Bold means bright – it doesn't. 
What color scheme do you want for your cabinets?
A question that most people can't answer right away. It's a hard decision to make.
That's why people tend to choose neutral colors for their cabinets. But there's another way – you can go bold. Bold with color.
For example, hues of blue and green are excellent for cabinets. Is this something you could do? Let's take a look at some of the cabinet looks we love and the benefits of using bold color.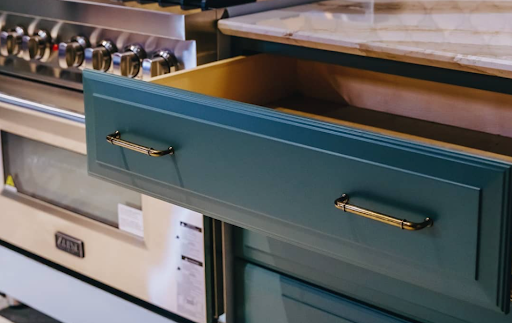 Elegance
Choosing a hue of blue or green allows you to go bold while maintaining elegance and sophistication. It helps to make your cabinets stylish, vibrant,  gorgeous, and unique. As unique as your home. As unique as you.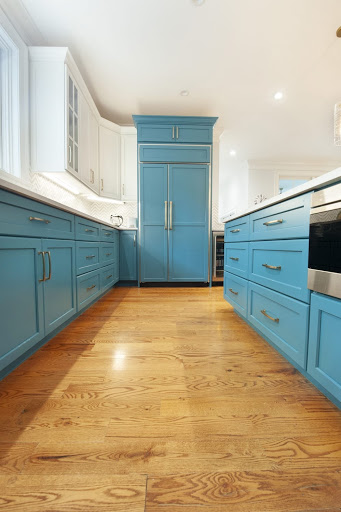 Timeless
The use of bold color will give your cabinets a timeless appearance, rather than a reflection of fad, trend, or the color of the day. As such, they will not become dated with the passage of time. 
Ease of Maintenance
Think about the many days you spend cleaning your cabinets simply because dirt and dust won't stop from showing. Using a bold color can help you to solve this problem. You will rarely notice dirt on your cabinets, allowing you to schedule your maintenance. 
After nearly 20 years, DASO CUSTOM CABINETRY has evolved into a company that creates handcrafted cabinetry that is unique as your home. As unique as you. 
To learn more about DASO and your bold cabinet options, we invite you to call us at 800-380-9186 or email us at INFO@DASOCUSTOMCABINETRY.COM. 
DASO CUSTOM CABINETRY: One Company. Three Disciplines. Unlimited Possibilities.