The biggest complaint we hear from homeowners state-wide is that although they may have a large home, they don't have room for all their belongings. The kitchen is often a cookie-cutter design from decades past with no personality. 
Our Designer will take the time to find out about you and your family. Take a good look at your life, and how you use your space. Do you prepare a family dinner most nights? Do you love to bake? Do you shop in bulk? Do you entertain?
It might be wise to start taking notes. List all the things you wish you had in your kitchen. List the things you hate about your current kitchen. Think about where would you like things to be.
There have been many changes in the world of kitchen and bathroom design. Technology has given us new options in appliances and lighting. New types of materials are also available. That is why a visit to our showrooms can be so beneficial. You can see examples of what is available.
Here are a few of the storage options some of our clients are enjoying: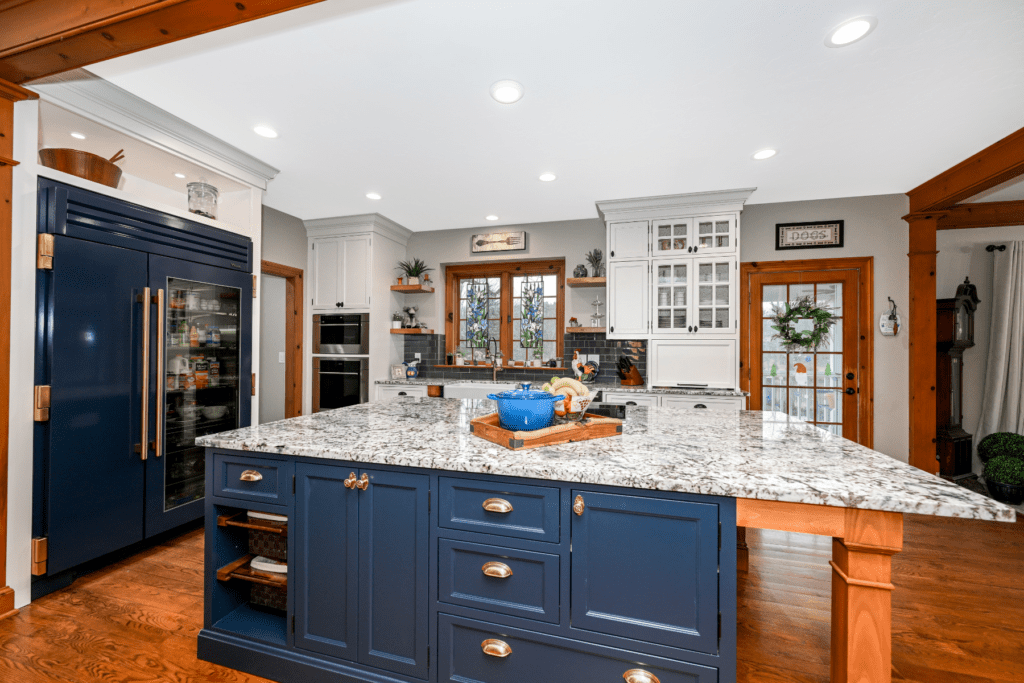 Everyone loves an island, but if you are just thinking about the added work or dining space you're missing out. An island can add as much storage space as the cabinets that surround you. They offer shelving, drawers, and appliances or a sink.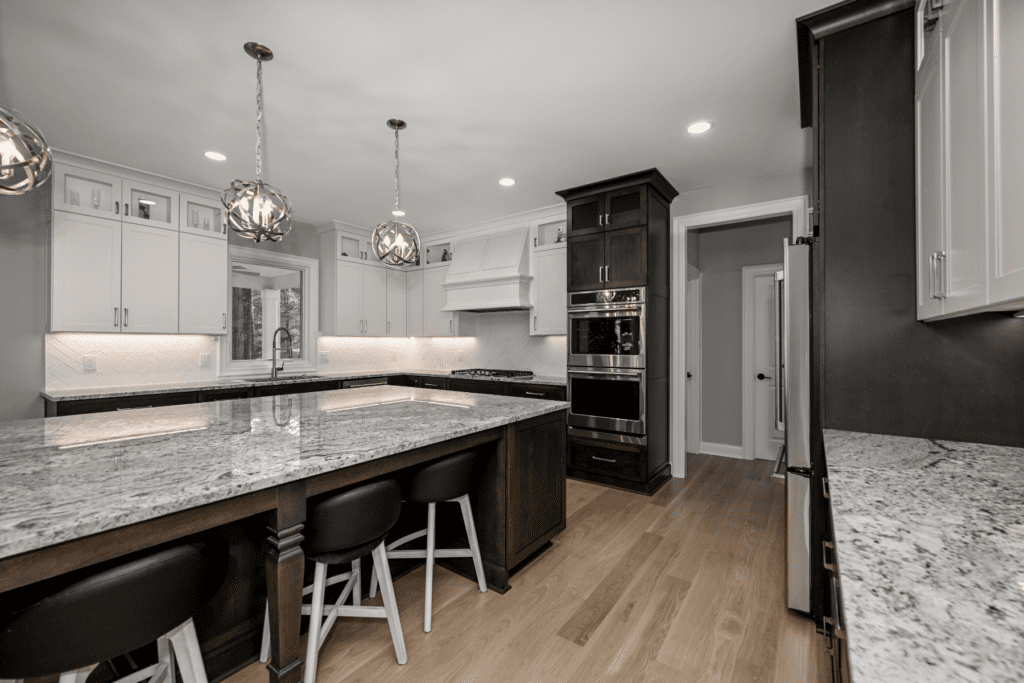 Look up and claim your wasted space. Taking cabinets to the ceiling can open up display space or storage space for less often-used items.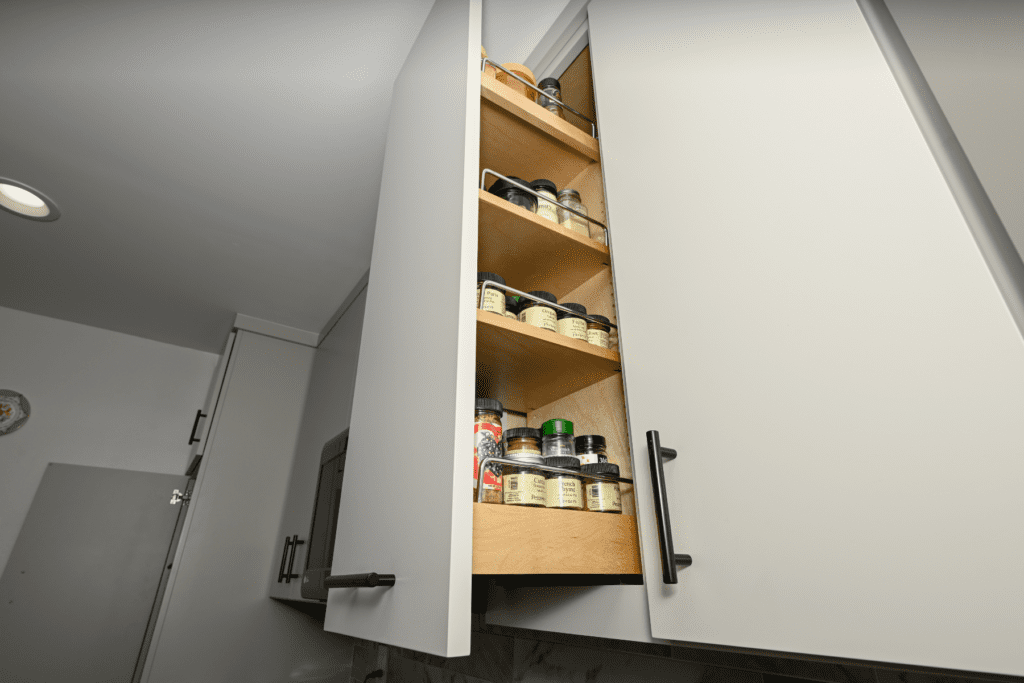 Custom designing storage for the things you use every day is easy with solutions like plate drawers that are where you need them and spices near where you use them. A larger-than-average lazy susan can store those small appliances and make them all easy to grab but out of sight.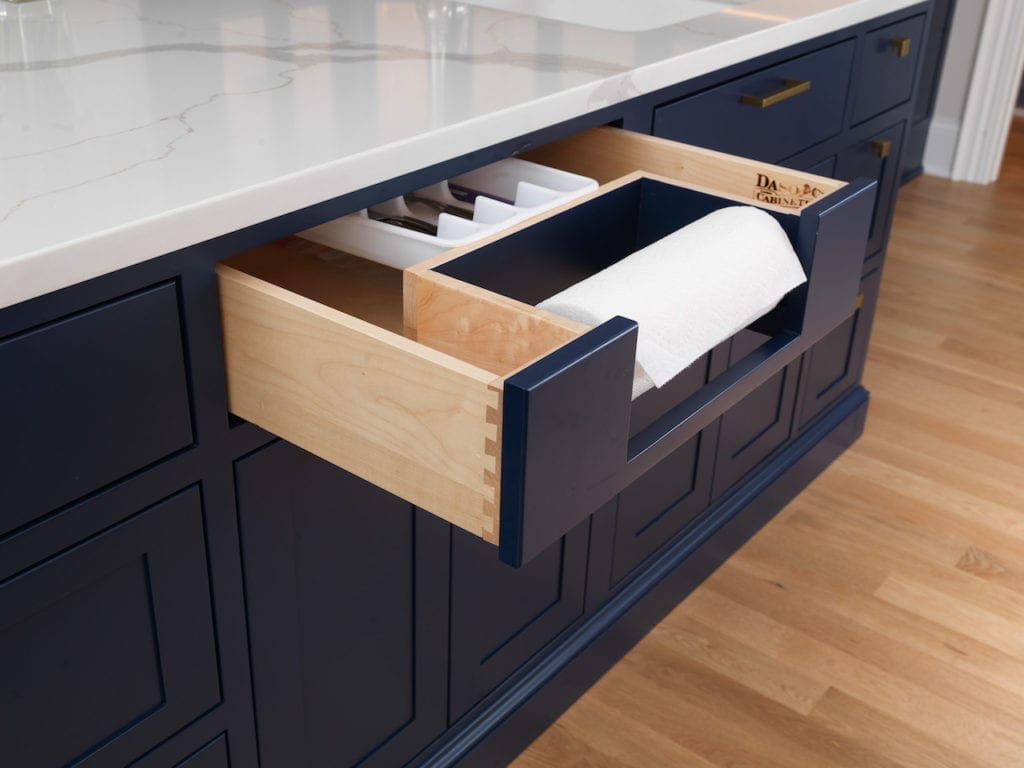 Here are some more smart ideas. A paper towel holder built into the front of the drawer. Cooking utensils are right where you do the cooking and a handy garage door to hide small appliances.
Once our clients see all of the storage solutions available with unlimited ways to configure them, they find out a great custom kitchen design can do all you need it to while looking sleek and uncluttered.
The options go on and on. Customized just for you.
Remember how grandma used to say "A place for everything and everything in its place"? Here is your opportunity to make a place for everything in your house.
Contact Daso Custom Cabinetry today to find storage solutions for your home.