In a world where things are often sold as in stock, custom handcrafted creations stand out. As a leading Ohio Cabinet Company, we believe that a kitchen remodel is more than a simple upgrade—it's a legacy. Our cabinet makers in Ohio are artisans, blending timeless techniques with modern innovations to deliver top-quality custom cabinets that withstand the test of time.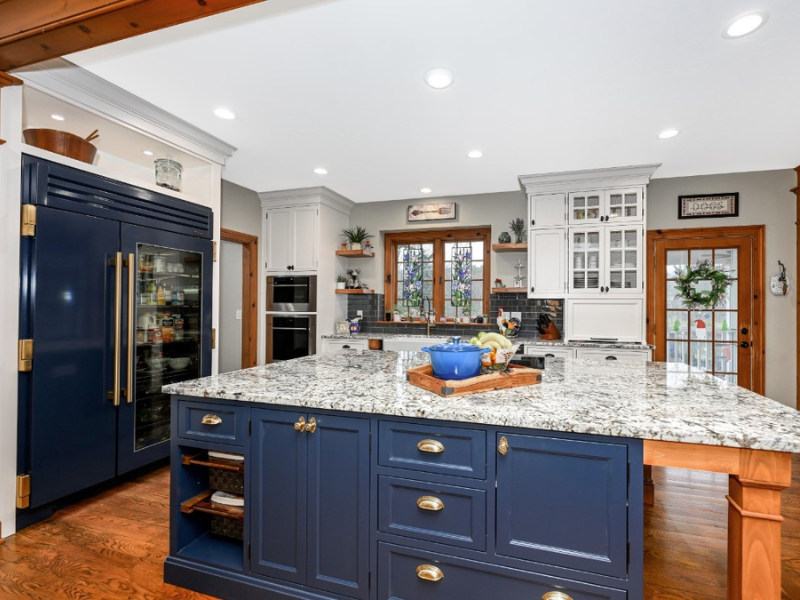 Craftsmanship at Its Core
For those contemplating a kitchen renovation or seeking cabinet companies near me, the difference is in the details. Daso's custom cabinet builders utilize only the finest materials, ensuring that your kitchen cabinet renovations are not just visually stunning, but also structurally sound.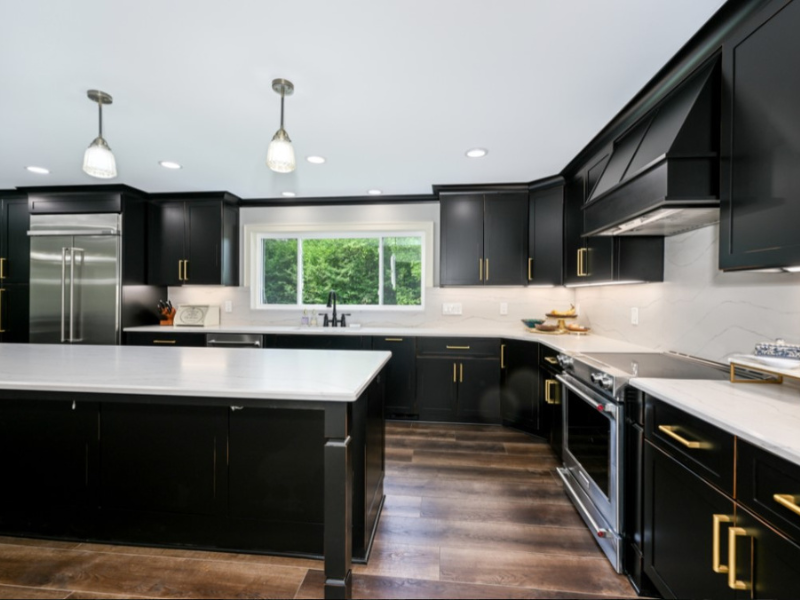 Cabinets Built to Last
At Daso, we believe that a kitchen should be both a functional workspace and a personal sanctuary, and the heart of this philosophy lies in the longevity of our custom cabinets. Our team of skilled remodelers crafts each kitchen cupboard with the utmost care, ensuring that every piece can withstand the daily rigors of kitchen activity.
Choosing Daso for your kitchen renovation means selecting a partner dedicated to excellence. Here's what sets our cabinets apart:
Robust Construction: We use only the finest materials, proven joinery techniques, and rigorous quality control processes to ensure that each cabinet is sturdy and stable.
Tailored to Your Lifestyle: Our design process involves understanding your daily kitchen activities to create custom cabinets that not only resist wear and tear but also enhance your efficiency in the kitchen.
Maintenance Made Easy: With Daso cabinets, upkeep is straightforward. Our finishes are chosen for their ease of cleaning and ability to resist moisture and stains, keeping your kitchen looking immaculate with minimal effort.
Aesthetic Endurance: We design with the future in mind. Daso cabinets boast a timeless elegance that transcends fleeting trends, ensuring your kitchen's style remains as relevant and pleasing tomorrow as it is today.
Cost Efficiency Over Time: While the upfront investment in custom cabinets may be higher, the long-term savings are significant. The need for repairs and replacements diminishes with the quality and durability of our craftsmanship, making Daso cabinets a wise financial choice for the discerning homeowner.
Investing in a Daso kitchen is not just about buying cabinets; it's about embracing a commitment to lasting quality. It's a choice that pays dividends in the durability, beauty, and functionality of your home's most important gathering space.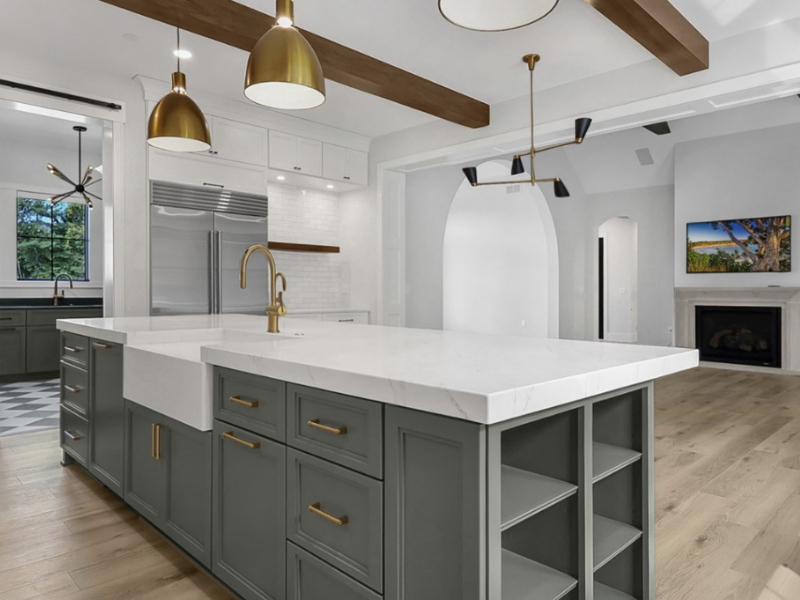 The Value of Durability
Kitchen home improvements are an investment. With Daso's custom kitchen remodeler expertise, your kitchen upgrade incorporates custom kitchen cabinets designed to last, providing enduring value and beauty. Our kitchen renovation services don't just meet the standard—they set it.
Why Choose Local
Daso is your local cabinet maker who understands the heart of homes. We are dedicated to delivering custom kitchen cabinets that perfectly blend functionality with aesthetics, ensuring each cabinet is a testament to enduring quality.
In conclusion, Daso Custom Cabinetry doesn't just build cabinets—we craft legacies and build homes made with durable, quality materials made to last. With each home remodel, home renovation, new construction build, or building your custom cabinets we promise not just a transformation but a testament to enduring quality and craftsmanship.