When the idea of bathroom design or renovation comes up there are many new options that make this an exciting project.
First, we have the opportunity to completely design the cabinets to meet our every need.
Starting from the vintage medicine cabinet to cabinets designed for users' real everyday needs, the design of bathrooms has innovated immensely.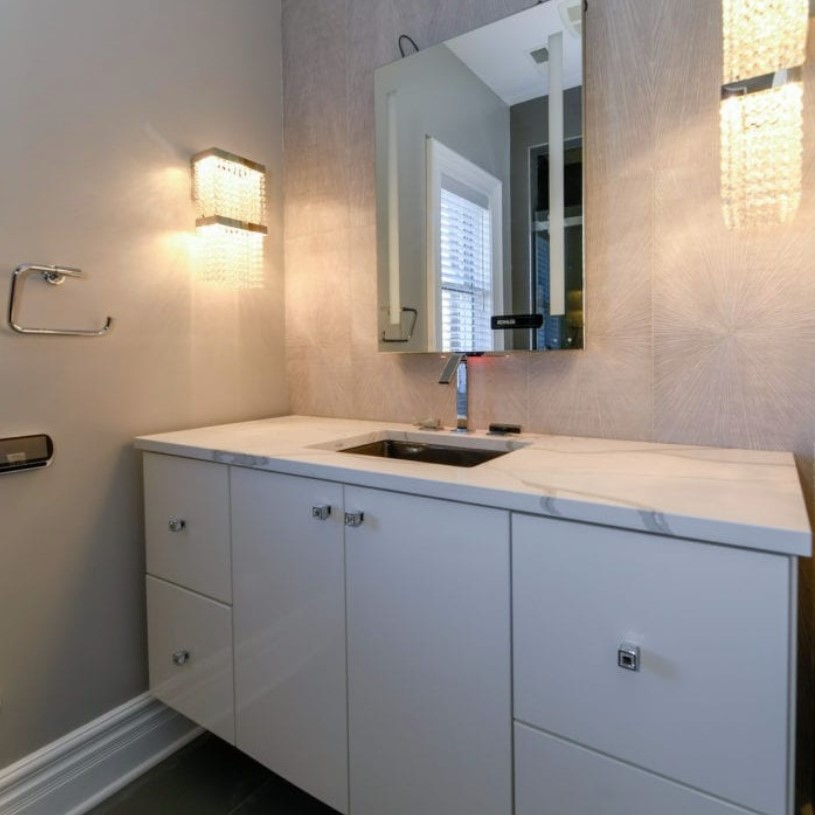 Bathroom Design for Families

We can look at shelving designs that have the ability to change with a growing family – so you have spaces for body care, bath toys, towels, and all the necessities.
Safety measures can be added to keep the bathroom a safe place to be. Maybe add a built-in step-up stool to help little ones reach the sink.
Adding color has been a recent trend in bathroom design. Tiles & countertops are areas where you can customize your look with bold colors or patterns.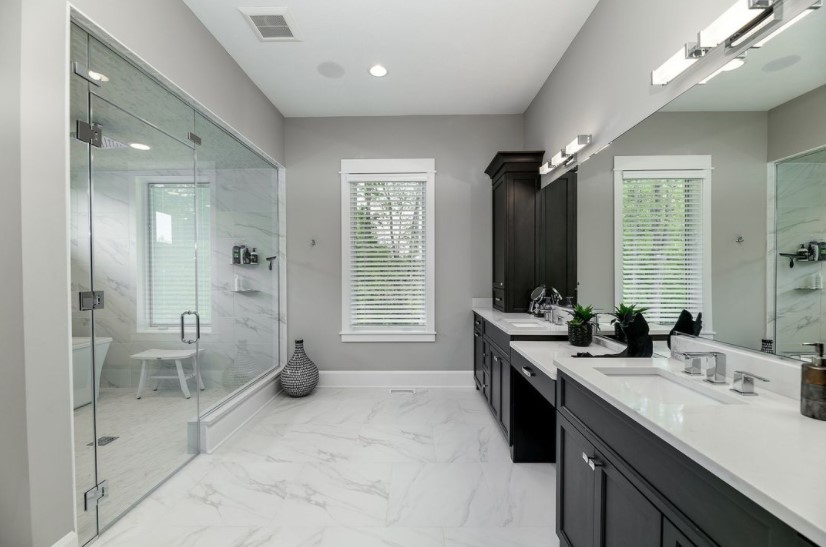 Lighting also plays a big role in the design of the most intimate room in your home. Large statement lighting is popular. A sculpture-style pendulum piece can turn your bathroom into a showpiece.
Other options to consider are stand-alone tubs, geometric designs with tiles on floors and walls. Floating sinks to go with the floating shelves. And a flashback for smaller bathrooms is the pedestal sink, practical and streamlined.
Whatever size or need, there are so many bathroom options out there. Our experienced design team can help you create your perfect bathroom.
Are you looking to redesign your bathroom or powder room? We're happy to help!
Contact us today to get started on your custom bathroom design project.