For any kitchen design, functionality and style should go hand-in-hand.
But naturally, it doesn't always work out that way – some stylish elements of a kitchen design have no real function, while some highly functional elements of a kitchen design are difficult to match with a stylish aesthetic.
But naturally, any good kitchen design is going to avoid sliding too far in either direction. So here are some quick tips to ensure that your kitchen design is letting function and style meet in the middle.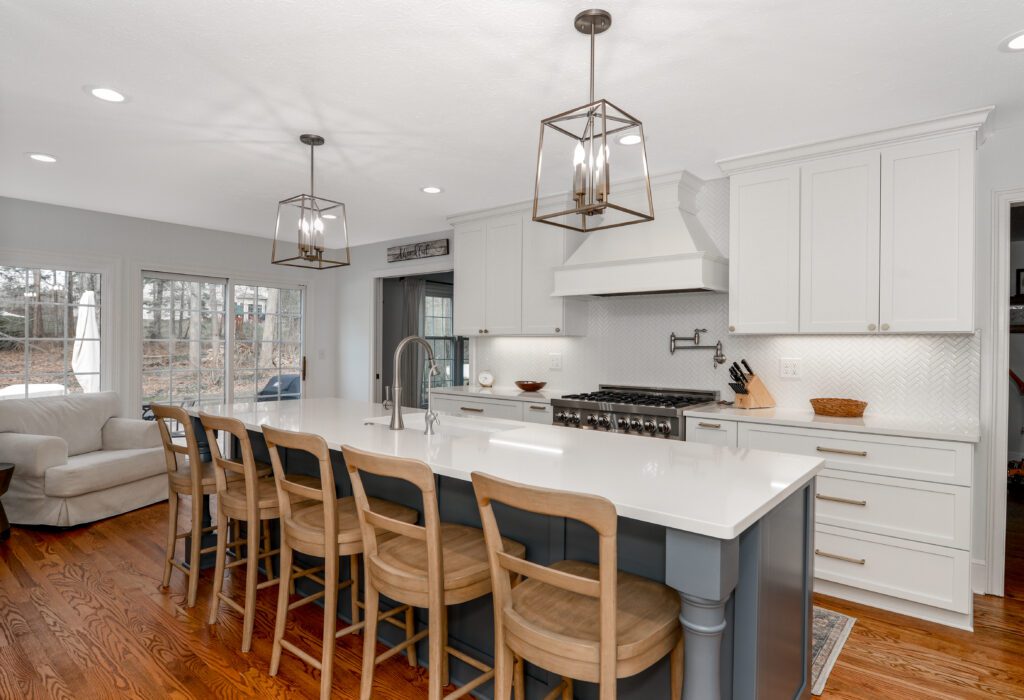 Measure and Plan Your Space
It doesn't matter what your kitchen design plans are if you don't have the proper space for them. This is a fairly obvious, but crucial first step that simply cannot be skipped.
What is the overall area of your space? How large of an island can you fit in? How much walking space do you need around that island? Is there enough space to comfortably open and close all of your custom artisan cabinetry? Do you have enough countertop space? Enough room for necessary appliances?
These questions and more can all be answered with some thorough measuring and pre-planning. You should have that plan and those answers in place before you start your kitchen design shopping.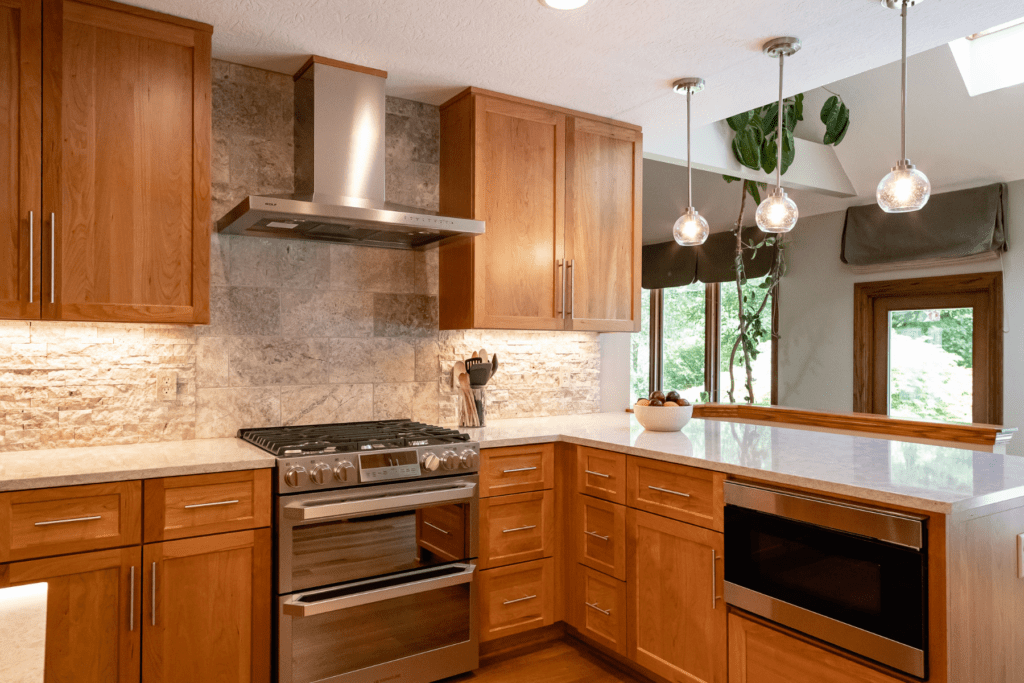 Don't Underestimate the Value of Drawers in Your Kitchen Design
Kitchen drawers are versatile, great for storage and organization, and they make your kitchen design very clean and stylish when used effectively.
Having custom cabinetry in your kitchen means having the freedom to incorporate large drawers in your lower cabinets, which you may find much better for storage and incredibly useful for keeping your pots and pans organized compared to traditional kitchen cabinets.
Everybody knows what it feels like to reach for that one seldom-used pot that has slipped into the back of the cabinet. With a drawer that slides out, you don't have to worry about losing any more of your dishes to the abyss.
We also recommend soft-close drawers for an even more modern, stylish (and quieter) feel for your kitchen design.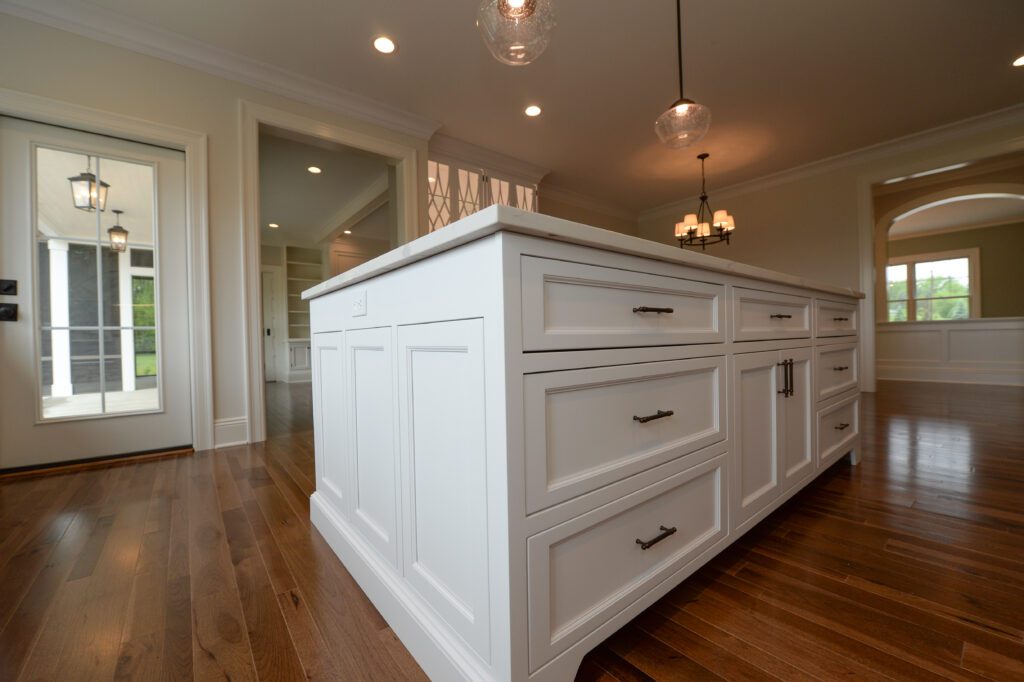 Conceal Your Appliances
There's nothing in your kitchen more directly functional than your appliances. But even the nicest, newest refrigerator or stove can clash a bit with a really nice countertop or custom kitchen cabinetry.
Obviously, you're not going to remove your appliances for the sake of style, but you can conceal them! Use that custom kitchen cabinetry to take the place of your usual appliance doors, giving you a uniform look throughout your kitchen design without sacrificing any function at all.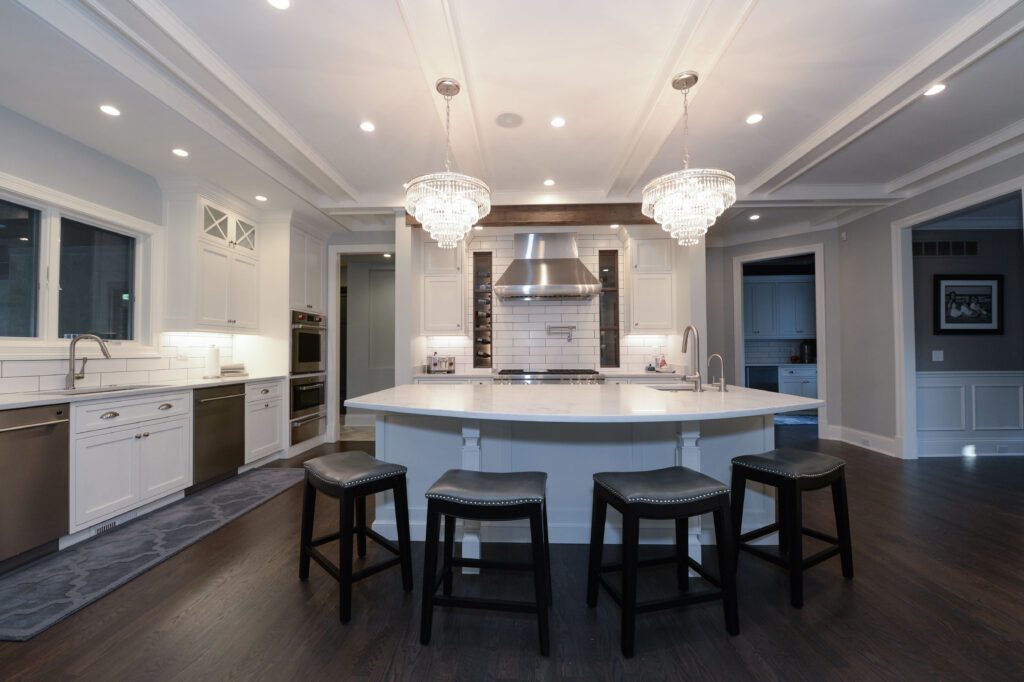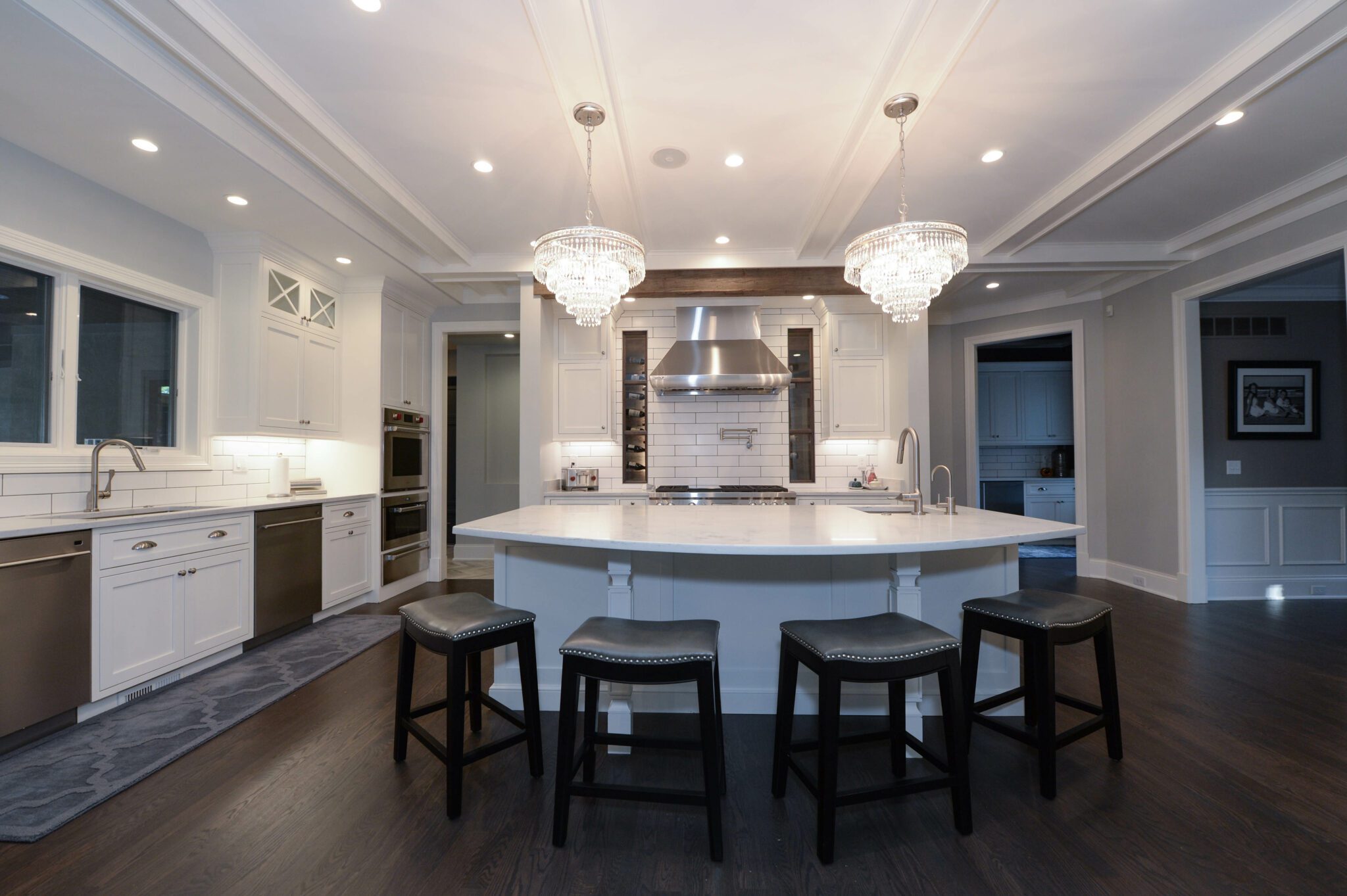 Custom Kitchen Cabinetry Can Go In Unexpected Places
Here's a fun question: Who says you had to only have drawers and custom cabinetry on one side of your kitchen island?
The island is the centerpiece (literally) of most kitchen designs, but consider whether you can fit a larger one and maximize not only your usable countertop space but also your storage space underneath!
You can also plan for a drawer specifically for trash and recycling storage or even low drawers with a cover that doubles as a stepping stool for high places in the kitchen! Your options for where and how you can use custom kitchen cabinetry are limited only by your own imagination.
If you'd like to talk to our experts on how you can build style and function into your kitchen design, contact Daso Custom Cabinetry today and let us help you design the kitchen of your dreams!