IDEAS FOR MAKING YOUR KITCHEN HOLIDAY-READY
The holidays are in full swing and with that comes food, family, and lots of gatherings in our homes. If you are the host, or ever have been the host in the past, you know that most of your guests will choose to socialize in the kitchen. Why you might ask? Well because that's where you are (and maybe also because that's where the food and drinks are). Being a custom cabinetry manufacturer, our client coordinators work day in and day out with clients to design their dream kitchens. Over the years, we've learned a thing or two about what makes a kitchen perfect for hosting all of those holiday gatherings. We decided to share a few ideas to keep in mind if you are designing your kitchen with holiday gatherings in mind. Enjoy!
Idea #1 - Incorporate a Large Island
Time and time again our clients incorporate islands so that they can have seating space in the kitchen. It's a great idea and very common feature these days. However, while islands do provide excellent seating space, they also provide lots and lots of counter space. So, whether your rolling out your sugar cookie dough or setting the dinner buffet line, the island is the place to be!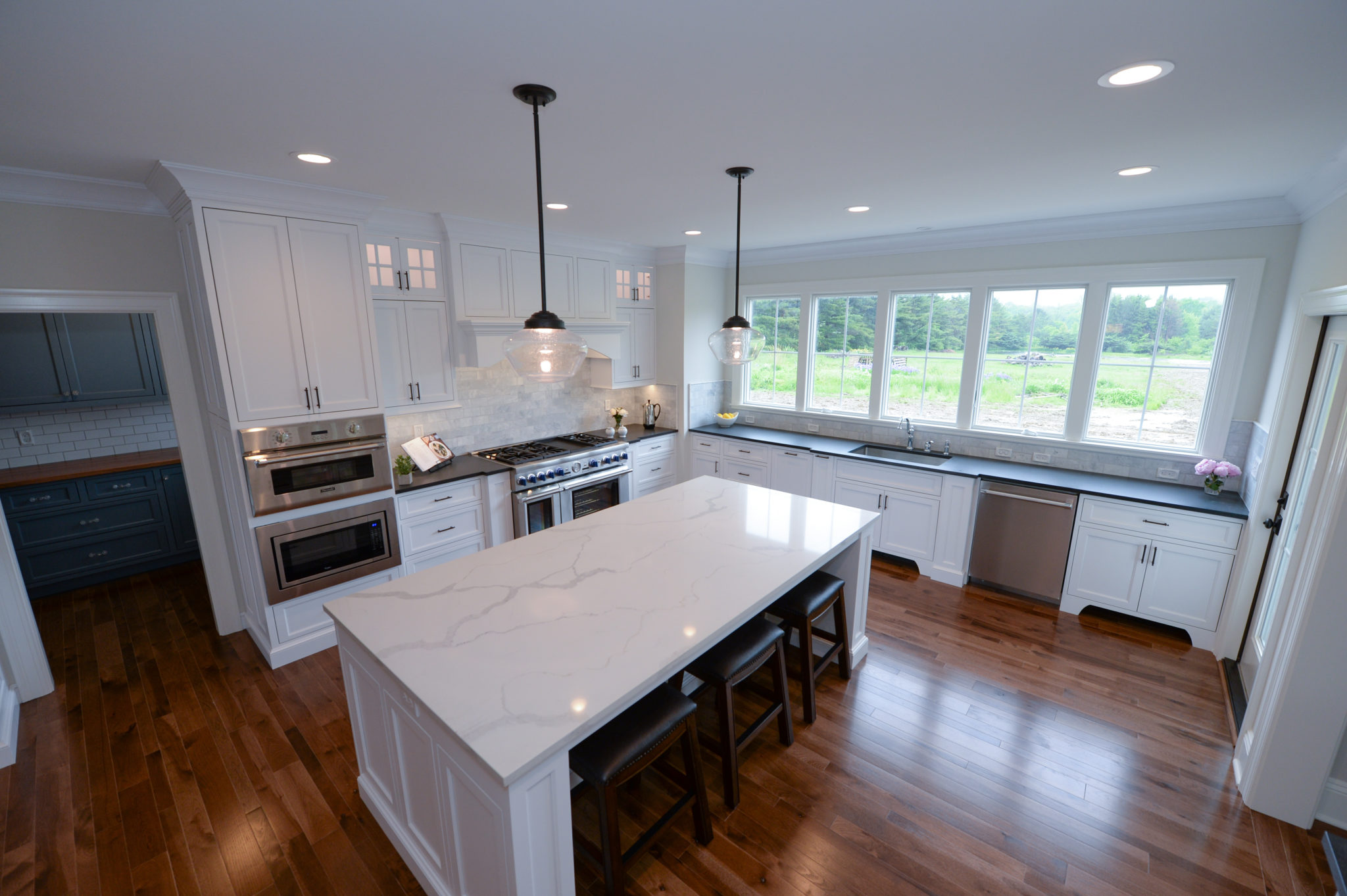 Idea #2 - Don't Underestimate The Value of a Beverage Bar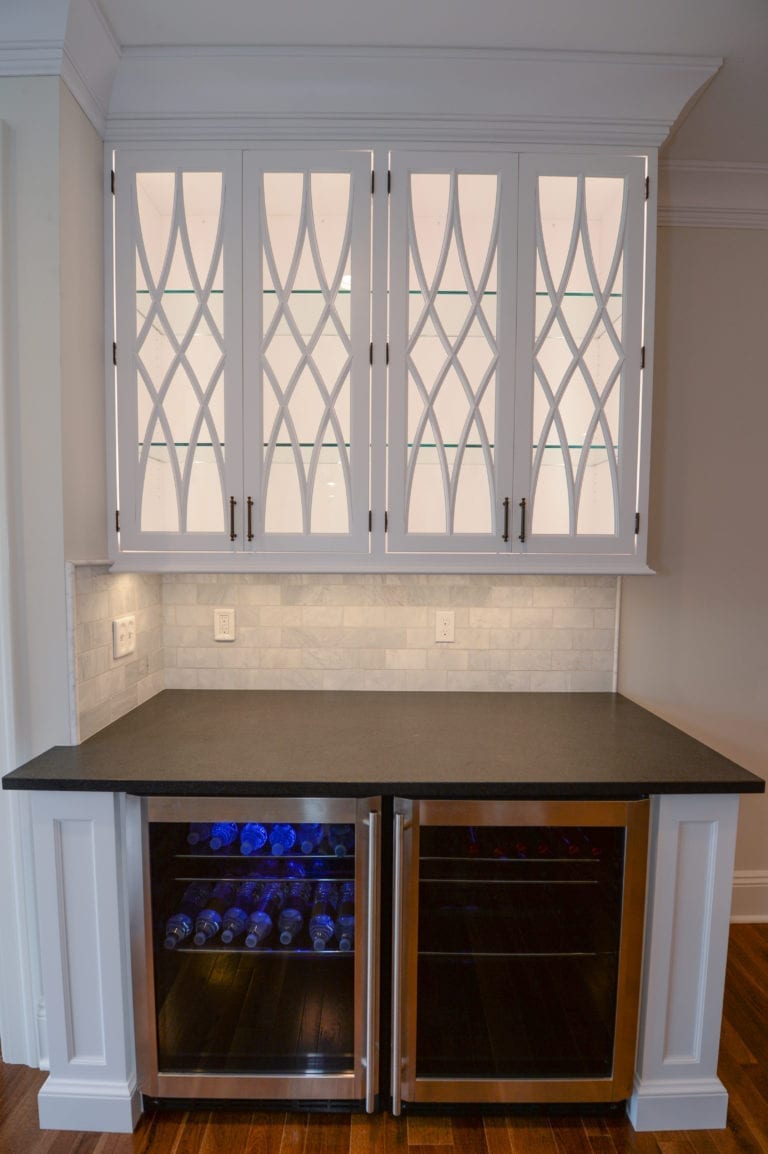 Okay to hear us out for a second. We work with coffee lovers, wine lovers, beer lovers, cocktail lovers, pop lovers, tea lovers, and many more. More times than not when we're asking our clients about their needs of the kitchen, this is the area they overlook and forget about. It's easy just to put the Keurig somewhere on your counter or to store your wine in the door of your fridge. However, if you designate a space in your kitchen for your beverage of choice it takes the design and function of your kitchen to another level. Now, you have a place you can "house" your whites, reds, and favorite craft brews along with the glassware and accessories that coordinate with it. Or, if you're a pop lover, you can keep these fridges stocked with all the pepsi and sprite that your heart desires. In the example shown to the left, it would be an added bonus to swap out one of the beverage fridges for an ice maker. 
So, now that we've shown you why you need the beverage area for your day-to-day, let's focus on why it's an added bonus for the holidays. How many of you run out of room in your kitchen and end up storing the beverages in another room or in the garage? You may have the beer in one cooler, the wine on the counter somewhere, and the pop in a fridge in the garage. If you had a designated area in your kitchen where the pop, bottled water, beer, and wine all has a place in a beverage fridge or on the counter, it makes the flow of traffic through your kitchen just a little easier. It's a one stop shop for your guests' beverage needs. The beverage area doesn't need to be as large as the example we did to the left, and most times one beverage fridge is more than enough. We just pulled this as an example and the beauty of working with a custom cabinetry company to design your kitchen is that every design choice can be made to fit your specific needs. 
Idea #3 - Utilize All The Storage
We have never had a client come to us and say "we have too much storage in our kitchen" and I doubt we ever will. We're always looking for ways we can maximize the space in their kitchen and a lot of times, the back of the island in a great option. While you wouldn't want to get in and out of these cabinets every day, they are the perfect spot for your cheesecake pans, holiday platters, beverage dispensers, and anything else you may only use between Thanksgiving and Christmas. Please note, if you're using your cheesecake pans on a monthly basis, you may want to store those in a more convenient spot and also feel free to drop one off to our showrooms. Address and hours are on this site *wink wink* 
We're sad to say that it's too late to get your dream kitchen by this holiday season. However, if you want your dream kitchen for next year, now is the time to start planning and get on our Spring/Summer schedule. Use the button to the right to fill out our contact form and one of our Client Coordinators will be in touch shortly!