Upgrade Your Kitchen And Be Inspired To Cook And Entertain Again
Kitchen Remodeling Contractor
At Daso Custom Cabinetry, we have been providing top-quality kitchen remodeling services in Columbus, OH,  Cleveland, OH, and the surrounding areas for over 20 years.
Our team of experienced designers and builders is dedicated to bringing your vision to life, creating a beautiful and functional space that you'll love to cook and gather in.
Ohio Made
Kitchen Cabinets
If you're looking for custom kitchen cabinetry, you've come to the right place. At Daso Custom Cabinetry, we build cabinets in our own warehouse, giving you a wide variety of options & customizations when it comes to door styles, colors, built-ins, and finishes.
The Kitchen of
Your Dreams
The overall feel for your entire home. So, if it's dated, the entire house feels dated. 
Here at Daso Custom Cabinetry, it's important that a kitchen looks amazing AND functions perfectly for you and your loved ones, which is why we custom-build out cabinets.  
Let's transform your old kitchen into the kitchen of your dreams – that you'll love to show off!
Remodeling is stressful. At Daso, we work in a way to keep the experience as low-stress as possible so you have the best home remodeling experience possible along every step of the journey.
Home Remodeling Contractors
At Daso Custom Cabinetry, we know that your dream home is more than just cabinets. That's why we have also provided full-scale remodeling services for the past 20 years. We believe that remodeling services go hand-in-hand with custom craftsmanship, and being able to provide both allows us to truly be your home's one-stop shop.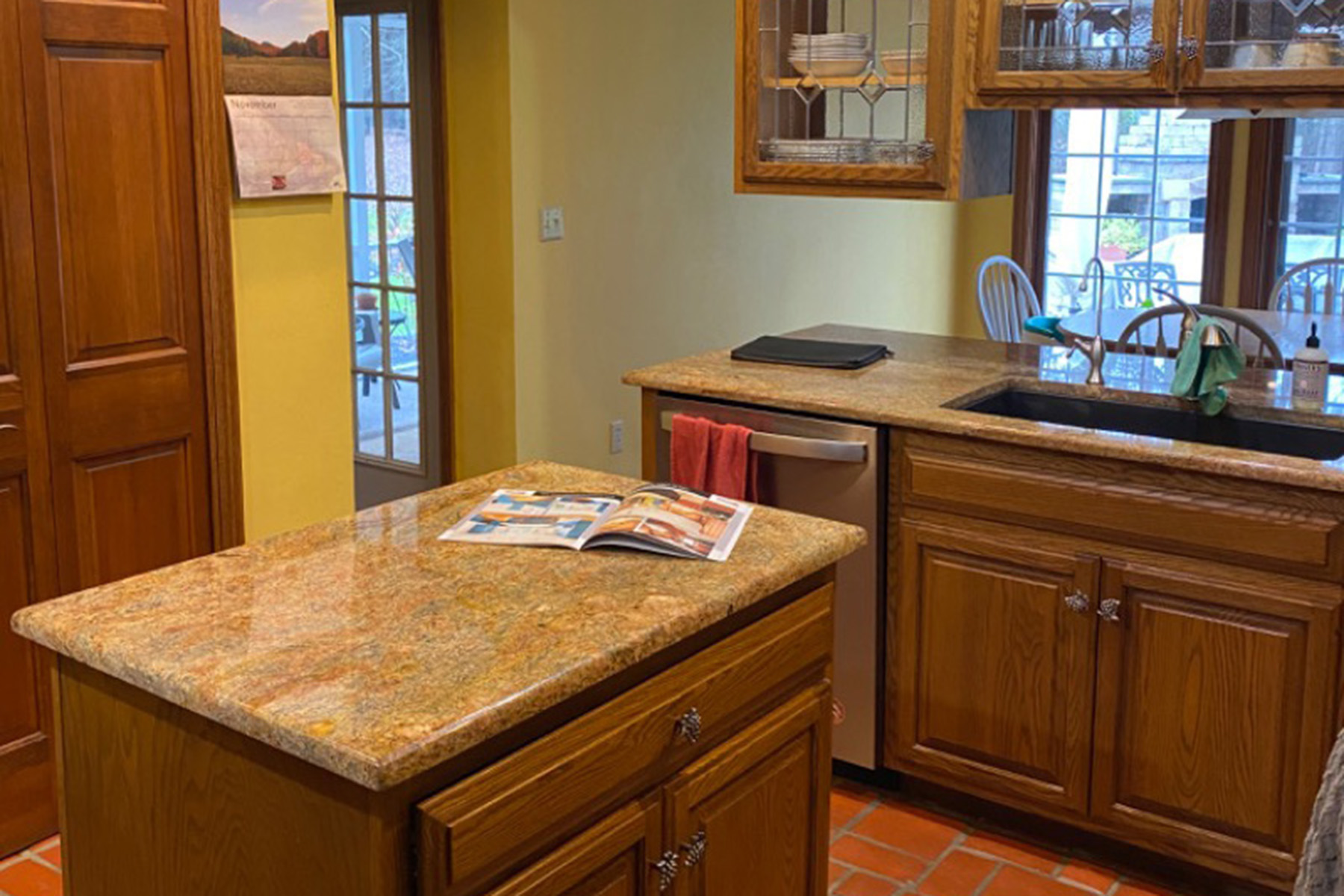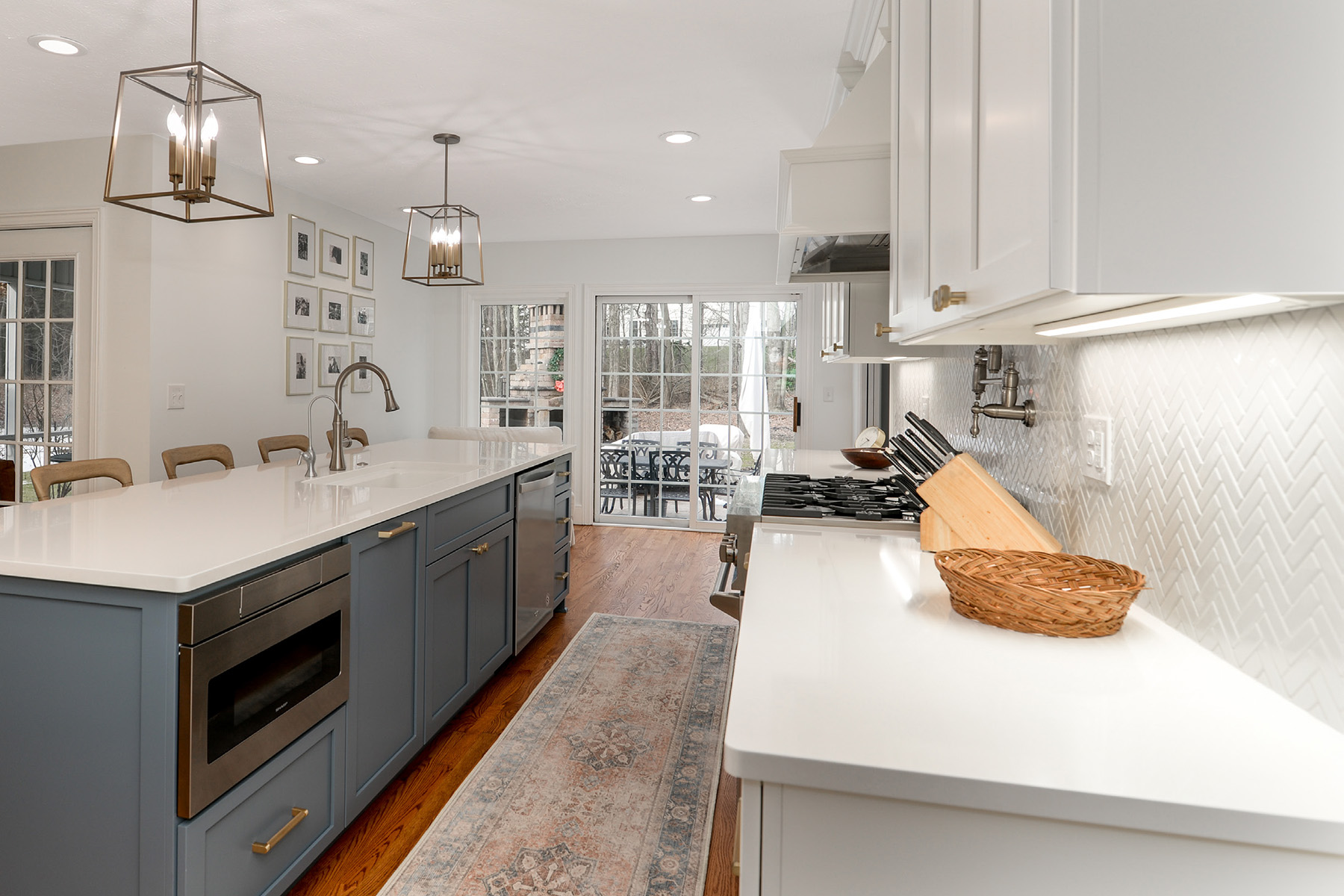 Happy Chefs like you say..
The connection we have with our clients determines how the projects will look at the end of the design process. We must understand our clients and bond, to be a part of the dream. Your dream is our dream.
As well as being very knowledgeable in their profession, they were extremely helpful and are super nice people. As the word 'custom' implies, your only limitation is the limit of your imagination.
My Daso kitchen is almost 5 years old and looks as amazing as it did when it was renovated. This is why last year we headed back to Daso to design and build our custom main bath vanity and shelves.
My kitchen looks amazing. The cabinets are high quality and look beautiful. Cristina and Tara went above and beyond with the kitchen layout helping me pick out countertops, door pulls, backsplash tile, and even provided input on a kitchen table. The installers were great. They were meticulous and took their time to not damage anything. Highly recommend! Buy local!!!!
My husband and I choose Daso to complete our kitchen remodel and we could not be happier! The entire team, from design to install, was extremely knowledgeable and professional. The quality of the product was only rivaled by the quality of service they provided. Not only are they very detail oriented and organized, their work practices include many skills that many companies in this industry lack, including: effective communication, responsiveness, accountability and pride in their work.
Turn your home remodeling dreams into reality
A family-owned company helping Ohio families transform their house into a home they love, since 2000.