Modern Touches To Update Your Kitchen
When looking at updating a room in your home you may think that there is nothing new in the kitchen design game. Well, that is just not true. Designers are constantly coming up with new approaches to the heart of the home.
Some of these new ideas are modified from traditional design, others are plays on industrial design.
Let's check out some new trends you can use:
Floating shelves can add a modern touch for display or practical uses.
Warmer colors, please. The cool tones are becoming less desirable.
Handleless Cabinets to provide a more streamlined look.
Backlighting under cabinets to keep some light always on. Keeps the flip on and off of overhead lights to a minimum. Backlighting can provide lighting for display as well as convenience and safety.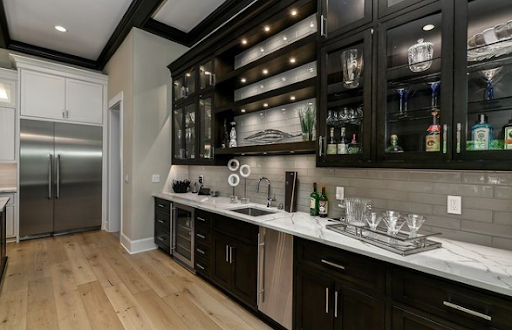 Clear glass front cupboards with lighting inside
Clear glass front cupboards with lighting inside. These can provide beautiful opportunities to display treasured collections. On the practical side, you can see what is in the cabinet before opening,
Organic Design Elements like natural wood tones, plants, natural materials. They just seem to bring peace with them.
Cabinets to the ceiling make use of often underutilized space. Get a handy step-up stool and gain some extra storage space.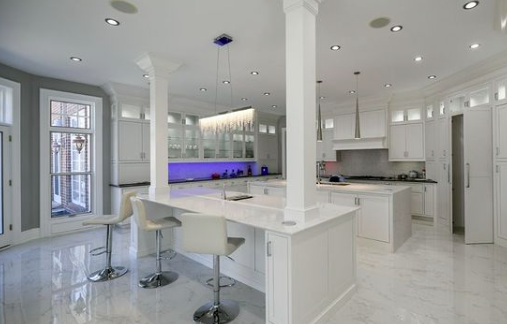 Large islands & Multiple Islands
Large islands & Multiple Islands. New ideas in kitchen islands include opting for a pair of island units, true luxury – an expansive addition for when space is no object.
Touchless Faucets and other new plumbing conveniences. New appliances with new features. The list is truly endless.
Whatever your style, we can help you create the home of your dreams.
Contact us at DASO CUSTOM CABINETRY to get started customizing your own space!
To learn more about DASO and what we can do for you, we invite you to call us at 800- 380-9186 or email us at INFO@DASOCUSTOMCABINETRY.COM.