In taking the next step of walking alongside you to realize the unlimited possibilities of your home, we look to the second of our three disciplines – Fabrication.
Great design doesn't do much good if it stays on the drawing board. Otherwise, it's just an idea. A great idea perhaps. But still just an idea. To become truly meaningful, it needs to be implemented. To be made real.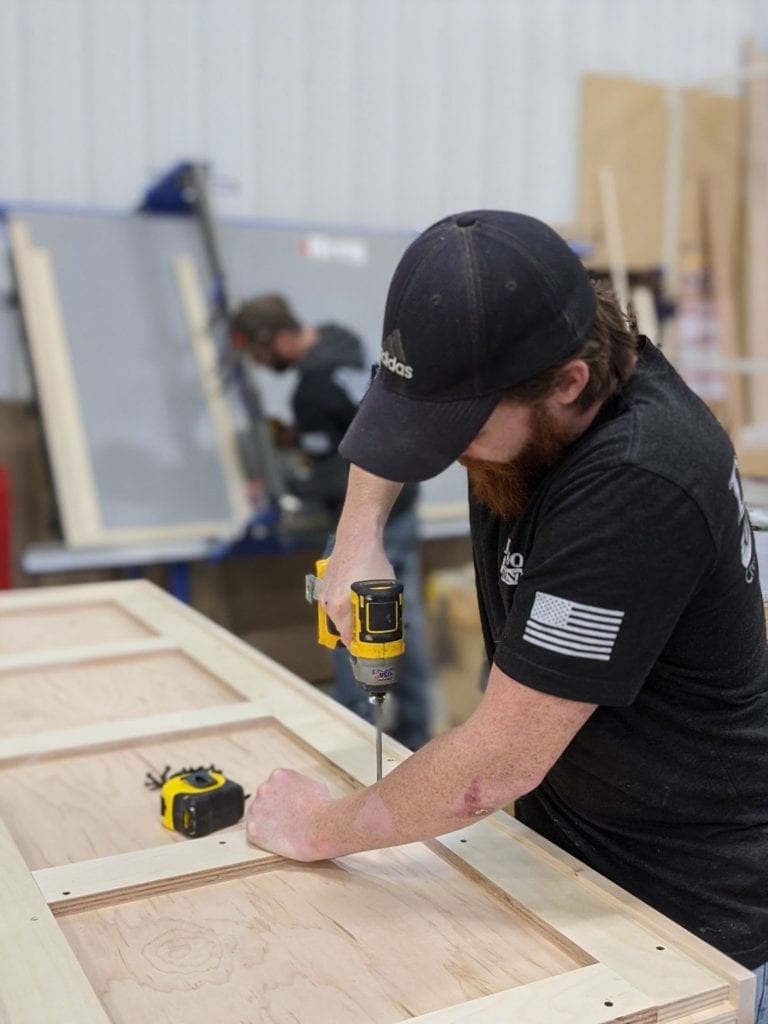 The carpenters at DASO are modern-day artisans. They firmly believe that the process of accurately transforming design concepts into reality is fundamental to the genuine success of any project – of achieving your aesthetic, spatial, and functional objectives. Using a combination of old world craftsmanship with state-of-the-art technology, they translate both basic and elaborate concepts with unparalleled precision and attention to detail.
It starts with meticulous measurements and specifications. Then it's back to our manufacturing facility. By enlisting the mastery of millwork, or the intricacies of applying patterns, colors, finishes, or hardware, the design – your dream – is brought to life. Built. Assembled. Finished. All of this is done under one roof – our roof. No middlemen. No assembly lines. Handcrafted by us. And rest assured, we don't do all of this in a vacuum. Our client coordinators keep you fully informed during every step of the fabrication process.
After nearly 20 years, DASO CUSTOM CABINETRY has evolved into a company that creates handcrafted cabinetry that is unique as your home. As unique as you.
To learn more about DASO and our fabrication process, we invite you to call us at 800-380-9186, or email us at INFO@DASOCUSTOMCABINETRY.COM.
Making it real. Fabrication.