Deciding on a large kitchen remodel is a big decision.
Thinking about timing, money, convenience, and design are all part of the planning process, but working with Daso Custom Cabinetry can take off a lot of the strain, time, and frustration when planning and preparing for your kitchen renovation.
Once you decide to have your kitchen renovated, we have a few steps you can take to help make this process go as smooth as possible. Some say demolition is the first step, but before the mess begins, the planning process is the most important.
Every great project starts with a great plan. And like everything else, planning comes with its own process.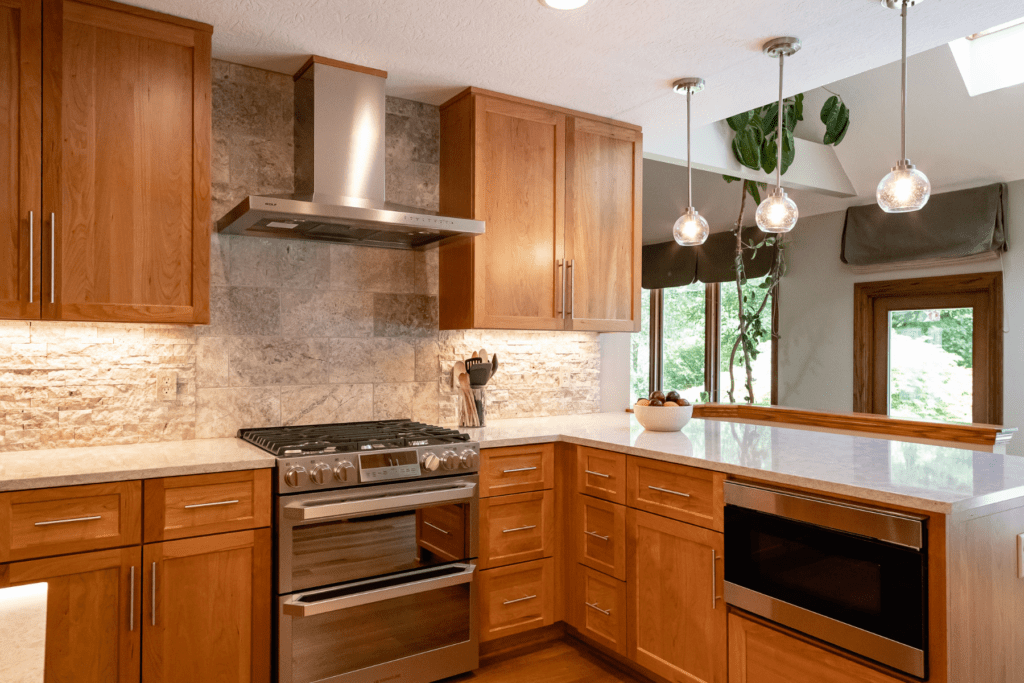 Planning a kitchen remodel
Find Ideas & Inspiration
It's important to collect your thoughts and ideas for your new kitchen. Pinterest & Instagram can be excellent tools to think about your likes, loves & dislikes. Even if you're not so sure about what you want for the final program, taking a bit of time to think about color, materials, and style, in the beginning, can help make decisions throughout the design process.
Set a Budget
Setting a realistic budget allows you to make the right decisions about where to invest and what to invest in your project. Think about the areas and factors that are most important to you to help allocate the budget in your top areas.
Consider Timeline
Take a look at your timeline and when you would, ideally, like the project to be complete. Also, consider factors of any special events or times that it would be inconvenient to have a construction zone in your home. Timelines should always remain flexible, but if you have a set time you want this completed by, this is important to take note of.
Contact Daso Custom Cabinetry
Visit one of our Design Showrooms
We always recommend our clients schedule an appointment to visit one, or more, of our showrooms if possible. This space is meant for you to see and get a feel of the different options available while viewing some of our completed work. Getting a visual of the options out there can help you make decisions and consider possibilities you might not have otherwise.
Meet with a Designer
Our Showroom Designers are here to help you. When you visit or call Daso, our Designers are here to help answer any questions and think through your home remodeling project.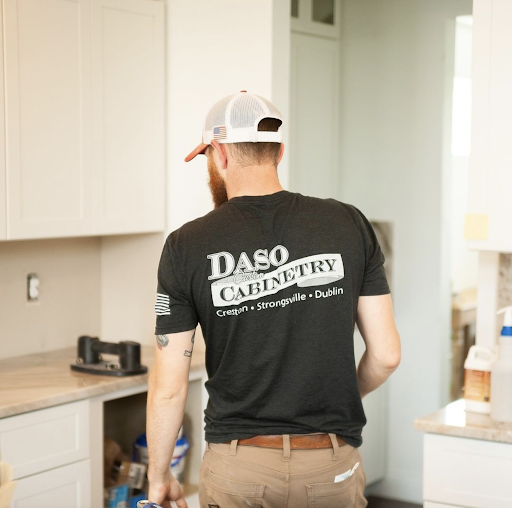 Demolition Day
The Crew Arrives
Once the demolition crew arrives, they will clear the area for your dream kitchen. Be prepared for this day by clearing the area and any valuables.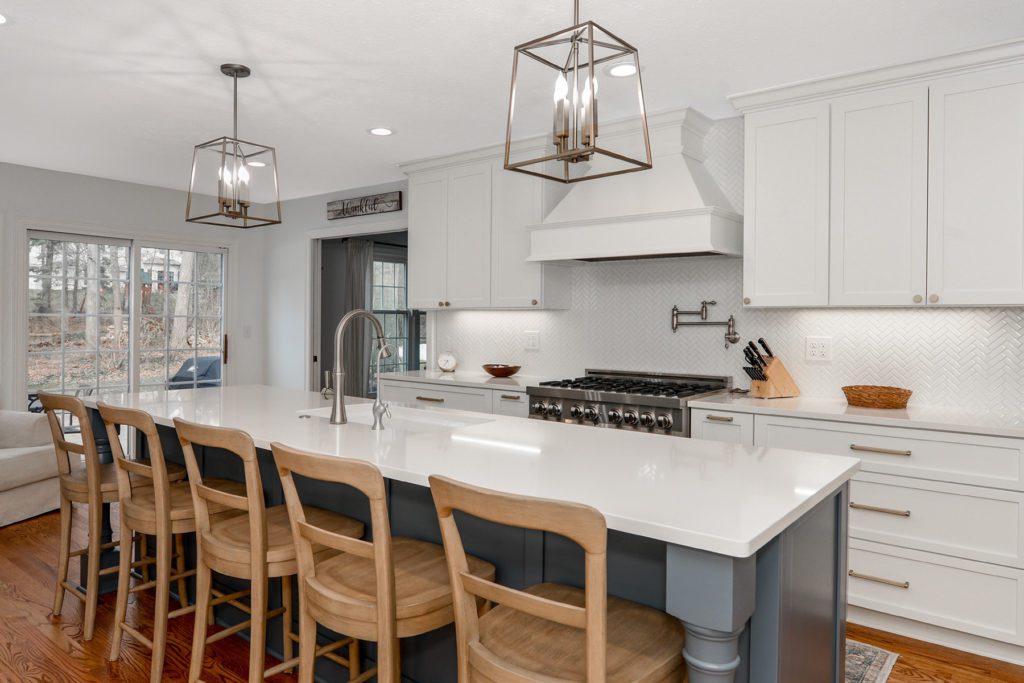 Your New Kitchen Comes Together
Electric & Plumbing
First, electricity and plumbing are tackled. These are two very important tasks to complete in the beginning of the project to help plan for any obstacles that may arise from setup and functionality.
Framing Begins
Next, we start the framing process to establish the basic spacing and layout of the kitchen.
Cabinet Installation
Once frames have been established, your new cabinets and built-ins are constructed and installed in the kitchen space. This really gives a sense of the feel for how the kitchen project is coming together!
Walls & Flooring
Once the cabinets have been installed, the next step is to focus on walls and flooring. It's important these come after installation day. Depending on your project, they may be painting, tile installs, wood flooring or even mosaics added to the space.
Appliances
After the space is complete, we bring in the appliances to really bring things together!
Finishing Touches
The last step is any final touches to make the project complete and assure it fits the dream you had in mind
Now, it's time to enjoy & live in your newly remodeled kitchen!

Request your custom quote today!